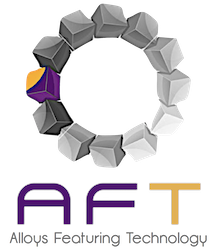 Our Organization and relevant processes are managed by QMS* 
in accordance with AS/EN 9120:20016  "Requirements for Aviation, Space and Defense Distributors". 

*We have not submitted our QMS for approval by third part yet.
All our products are supplied along with material certificate.
Almost all of our products are supplied to customer with 3.1 original mill/manufacturer certificate (*), in order to guarantee the top transparency and excellent traceability.
*(some specific products may be supplied with our 3.1 transcript certificate)
Our vendor list is fully filled only with premium suppliers, specifically qualified for each material and product manufactured and traded. 
Suppliers are selected specifically to guarantee top capability and conformity to fulfill requirements of each specific market field their products are intended to be used for (e.g. Aero, Energy, Oil & Gas, etc.)
Most of our materials come from AS9100 mills to perfectly fit Aerospace market requirements.
Many of our suppliers are premium Companies awarded with qualification also by market leader OEMs.
Our represented partners are all world leading Companies within their specific market fields and niche of capability. 
Our partners holds all the main Aerospace, Energy and Oil & Gas OEMs qualifications.
Further details upon specific request are available to our Customers.
We use only NADCAP or ISO 17025 accredited testing laboratories, holding primary OEMs accreditations for Aerospace, Energy and Oil&Gas markets.
Testing within such approvals are carried out for: 
mechanical
chemical
corrosion
metallography
NDT
metrology
We can provide heat treatment service up to NADCAP accredited H.T. facilities to fulfill Aerospace heat treatment material conditions. 
Furthermore we can deliver to our customers 3.2 certified materials & products, organize specific witnesses and draw up specific documentation (e.g. MPP, QP, ITP, etc.).